Who?
My name is Ott or Pattara Kiatisevi. ผมชื่อ ภัทระ เกียรติเสวี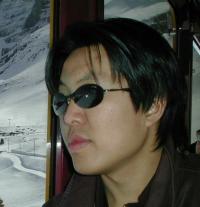 What now?
I am a Ph.D. student at Sokendai University, and conducting research at the Intelligent Systems Research Division, NII, Tokyo, Japan.

You can visit my page at NII here.

New project: Longdo Thai Dictionary Search and Compilation Service
Documents
Current Experiments
Support

If you want to support me, you can...
Links